"No one knows our condition except God"
Iraq: Travel restrictions in response to COVID-19 mean international orgs don't have access to communities who need assistance and protection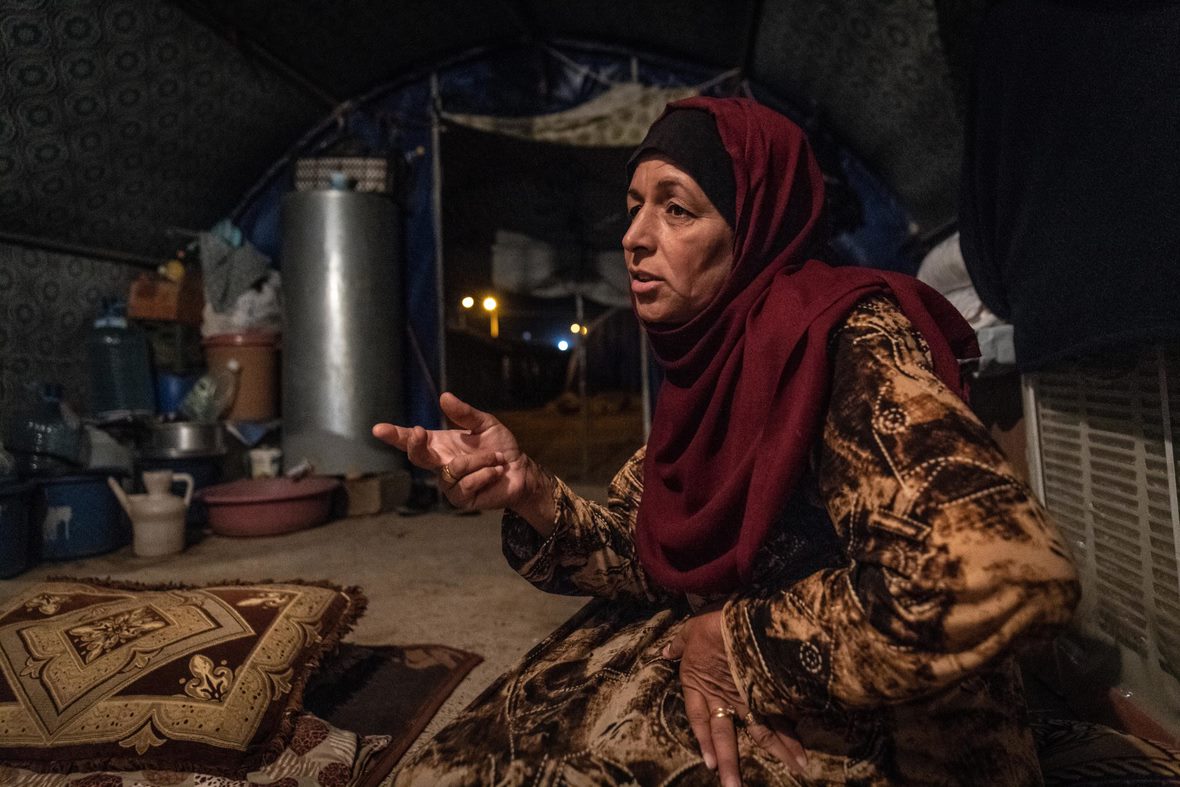 Accustomed to working physically side-by-side with displaced persons in the Jedd'ah camp in South Mosul, our Iraq team has had to adjust to working from home due to Covid-related lockdowns. But we aren't the only organization to be affected. Aid distributions from humanitarian groups—including food, water, and kerosene—have also slowed down, leaving people uncertain about when some of their basic needs will be met. The travel restrictions have also made it difficult for civilians to leave the camp and seek medical attention, if needed. Prices in the camp have increased for even the most basic products.
"These days are some of the most difficult that we have faced since the Battle of Mosul"
"These days are some of the most difficult that we have faced since the Battle of Mosul," shared Qasim, a community leader in the Jedd'ah camp for IDPs in South Mosul, where he now lives after fleeing violence in his hometown.
Although working from home, Nonviolent Peaceforce is still serving the community in the camp—from a distance. Via phone, we are keeping in touch with the people we know inside Jedd'ah, like Qasim.
Qasim had been attending the camp's Community Security Forums hosted by Nonviolent Peaceforce before the pandemic began. When he found out that our teams were working from home, he realized our protection officers would no longer patrol the camp. Knowing the affect the patrols had on the safety in the camp, Qasim wanted to step up; and he felt empowered to conduct his own patrols to provide that protective physical presence for his neighbors.

Now, while NP has a remote presence, Qasim has been conducting his own safety patrols of the camp on a daily basis, identifying and responding to issues with compassion.
"We have been forgotten. No one knows our condition except God."
On one patrol, Qasim came across two young girls by their tent and discovered they had not received their food rations. And, after talking to the mother of the two girls, it became clear to Qasim that they were a vulnerable family: a widow with two children.
Their mother expressed to Qasim, "we have been forgotten. No one knows our condition except God."
"That comment struck me. I offered her a ration of my food and small financial support for the children," shared Qasim. The food had been rationed to his section of the camp, but it had appeared the distributions had never reached this family in another section. "I told her that she was not forgotten. I knew her condition, and I was going to tell others."
"After that, I left the widow's tent, and at that moment, I felt how important it is the presence of the humanitarian organizations is to us, and I remembered the value NP, and how their absence became a big gap for the whole camp."
Resource distribution is key to civilian protection – not only should each person have access to their basic needs, but we know that strains on resources can increase tensions that may lead to violence. Through our continued contact with Qasim and others, we can keep advocating for their access to basic resources so that no one is forgotten.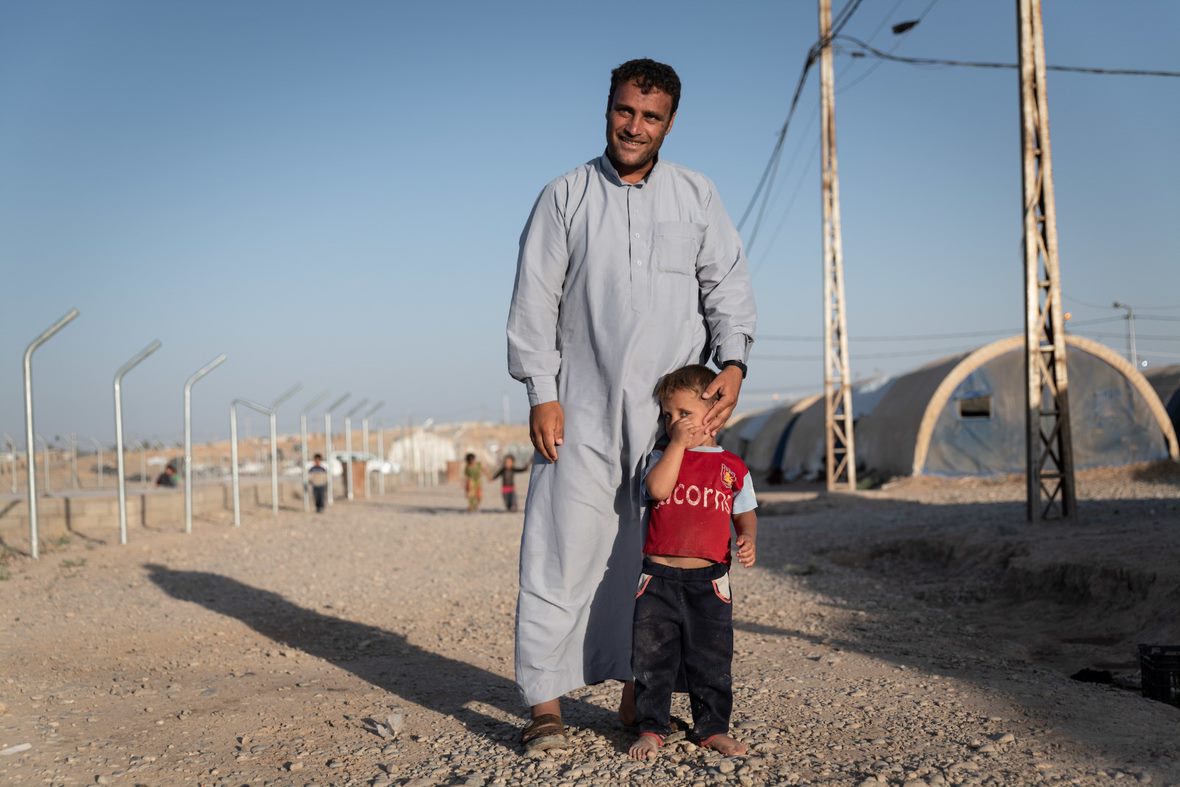 Qasim has shown us the ripple effect of our work. We have been strengthening community ties in the camp for 2 years, and during that time, leaders like Qasim have become empowered and have gained tools of nonviolence. Not only do Qasim's regular patrols offer his presence, but his continued communication with our teams allows our teams to stay present, even if not physically.
By checking in over the phone with the civilians in the Jedd'ah camp, we are able to understand their concerns during this time, share WHO safety guidelines, and advocate for their needs, security, and safety. This continued communication during the crisis would not be possible without your support of our teams building real relationships with people for the past 2 years. It also means that our teams will be ready to return and provide face-to-face support as soon as restrictions lift. And, thanks to your support, we are able to continue working diligently and persistently to regain access to the communities we serve.
Note: Name changed and subjects in photos differ from subjects in article for privacy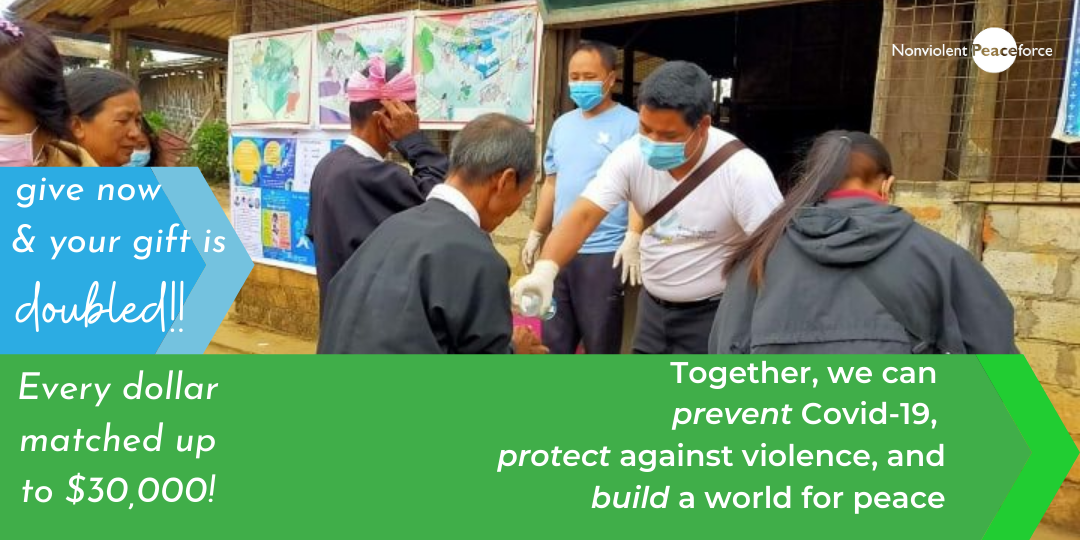 You can protect civilians who are living in or fleeing violent conflict. Your contribution will transform the world's response to conflict.