Urgent alert on atrocities against civilians in Darfur, Sudan 
Nonviolent Peaceforce urges the international community to urgently press for an immediate ceasefire and the rapid deployment of humanitarian aid to civilian populations across Darfur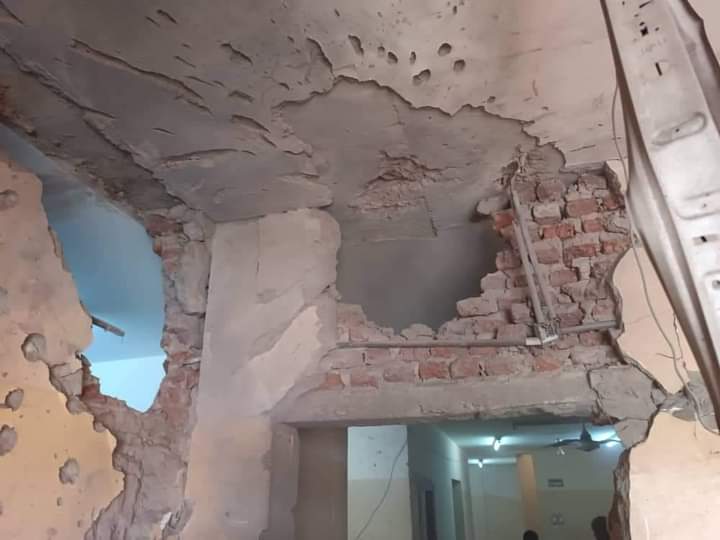 FOR IMMEDIATE RELEASE

SUDAN, October 26, 2023—As violence against civilians and attacks on hospitals escalates across Darfur, Nonviolent Peaceforce urges the international community to urgently press for an immediate ceasefire and the rapid deployment of humanitarian aid to civilian populations in the region.

Over the last week, extreme violence has escalated, including in El Fashir (North Darfur) and Nyala (South Darfur). The indiscriminate use of heavy weapons has been confirmed, including against civilian infrastructure such as hospitals. Such attacks dramatically impact humanitarian services, including the NP team's ability to provide protection to communities across North Darfur.

Staff on the ground in El Fashir report constant gunfire, and an inability to move safely to conduct their life-saving work. "In every clash there are many civilians who die, including children, women and the elderly. The belligerents must stop this fight. We civilians are tired, tired and in great pain," shared a team member working on protection in North Darfur.
"The situation for communities in Darfur is dire," said Nic Pyatt, the Head of Mission for NP in Sudan, who coordinates with the on-the-ground team. "Every day, our teams are working alongside communities to provide protection assistance, accompanying people to seek medical care, access humanitarian aid, and supporting local actors to sustain local ceasefires. These needs are huge, and the ongoing attacks – particularly against civilian buildings like hospitals – are depriving people of humanitarian support they desperately need."
These attacks further limit already stretched medical services available to civilians, which have struggled for months to be able to meet the urgent needs of civilians. People seek treatment for gunfire and mortar-related injuries, conflict-related sexual violence, malnutrition due to lack of access to food, as well as other urgent health concerns.
The targeting of hospitals is a war crime under international humanitarian law and is one of the six grave violations against children in armed conflict identified and condemned by the Security Council. The six grave violations form the basis of the Council's processes to monitor, report and respond to abuses suffered by children in times of war. These attacks should prompt immediate action, not only from the United Nations and member states, but from the international community as a whole.
In the context of this violence, humanitarian responders must be supported with rapidly deployed resources. Despite ongoing humanitarian work – almost exclusively conducted by local staff of NGOs, local organisations and resistance committees, and community volunteers – funding for the humanitarian response remains extremely constrained. An immediate scale up of humanitarian funding – directed to those with access to civilian populations - is required to prevent further escalation of this humanitarian crisis.
We have an urgent responsibility to protect civilians and prevent further violations and atrocity crimes, and we urge immediate and decisive action and support from the international community.
NP is an international protection agency. Our mission is to protect civilians in violent conflicts through unarmed strategies, build peace side-by-side with local communities, and advocate for the wider adoption of these approaches to safeguard human lives and dignity.
Contact
# # #
You can protect civilians who are living in or fleeing violent conflict. Your contribution will transform the world's response to conflict.