The world once mobilised to 'Save Darfur' – we need your help again
Press Clip Source: The Continent
Link to Source: Here
While two men fight for power at any cost, the ordinary people of Darfur are once again paying the price. As Sara Mohammed Sulaiman writes, they also wonder if the world will pay attention – like it did 20 years ago.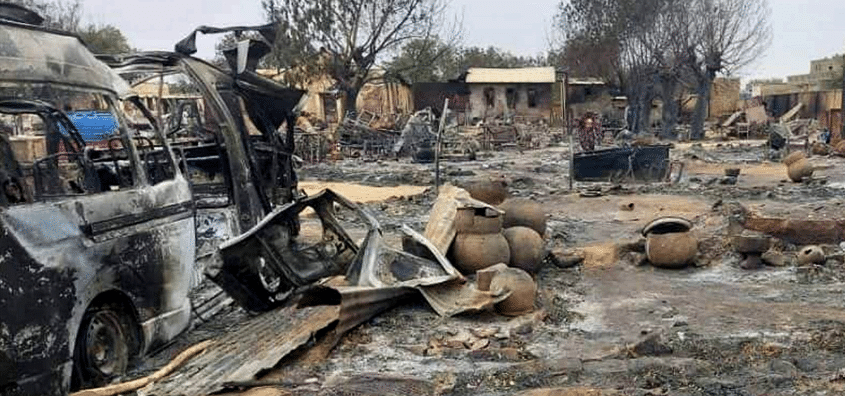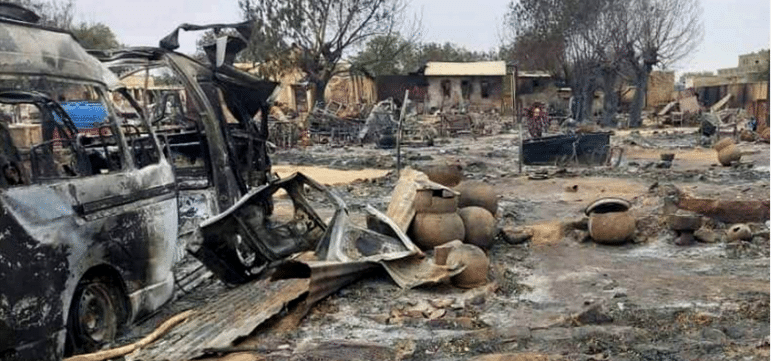 Every morning since the war started in Sudan six months ago, I have awoken to the sound of gunfire in my neighbourhood in North Darfur's capital of El-Fasher.
My morning routine includes logging onto Facebook (connectivity permitting) to see what my neighbours are saying. Is a battle under way? Are checkpoint guards firing at random? Only when I am sure I can travel safely will I begin my journey to my office on the western side of the city.
Before the conflict, it was a quick trip from my home on the south side of El-Fasher to the main market at its centre. But now, riding in either a minibus or a taxi, I am forced to pass through half a dozen checkpoints, where weapon-toting men demand to know my identity and destination.
At the main market, I wait for an office car to pick me up for the second leg of the journey – and another half-dozen checkpoints – before finally reaching the office. If I make it without being threatened – a gunman told me during a recent stop that "today we are going to beat you" – I consider myself lucky.
Nothing is normal in El-Fasher. We haven't had electricity in four months. Criminality is rampant. We can't go out after 6pm. A rash of malaria and dengue fever cases has filled the city's (and region's) only working hospital. We lack even the most basic of necessities.
I live 802 kilometres from Khartoum, where clashes began in mid-April between the Sudanese Armed Forces and the paramilitary Rapid Support Forces in a fight for national control. The conflict quickly spread to other regions of the country. More than five million people have fled their homes since the war started. Roughly half of the country's population (around 25-million people) need humanitarian aid and protection.
Human cost of a battle for power
In Darfur, we have witnessed ethnically motivated violence reminiscent of the war that started two decades ago and inspired the global "Save Darfur" movement.
I remember the early days of that war. I was 12 years old in 2003. In the months after the fighting began, relatives from rural areas arrived at our home in the city, some of them on the backs of donkeys. My uncles and aunts described brutal attacks by militiamen. They told of how thousands were killed in the most horrible ways, how houses were burned, how women and children were raped.
Today, I work with desperate people who have fled areas that have come under attack in this new war, so similar to the old one. With my team, I travel from our office in El-Fasher to Zam Zam, the sprawling camp for internally displaced people around 15km south.
The camp, established 20 years ago in response to the earlier war, has seen its numbers grow by tens of thousands in recent months, pushing its population to upwards of 500,000 by some estimates.
With the warring parties hindering humanitarian access throughout the country – I knew four aid workers who were killed here in North Darfur – we are one of only a few international organisations present in Zam Zam.
Horrific violence has been committed in West and Central Darfur, with recent onslaughts reported in South Darfur and its capital, Nyala. In North Darfur, we've seen savage clashes in Kutum and Tawila.
I have met survivors of those attacks in Zam Zam. One woman from Tawila told me about militiamen who ransacked her home, rifling through her belongings for anything of value. When they began to beat her two daughters and threatened to rape them, she pleaded: "I am a poor woman. Please do not harm them."
The jeering militiamen relented only when she agreed to their demand that she eat live locusts, a humiliating act of subjugation that has left her deeply traumatised.
A young woman from Kutum told me how she and her sister were chased down by two militiamen on a motorbike. "I was able to help my sister get away, but they caught me," the woman said. "They ripped my clothing and said they would rape me."
She suffered stab wounds to her neck and stomach before a rival group of gunmen appeared, causing the attackers to flee. She is now recovering.
Many of the stories I have heard are far worse. The United Nations has characterised the use of rape and other forms of sexual violence by militia forces in this conflict as "brutal and widespread".
And yet I have been inspired by the resilience I have seen, like that of a woman in the Zam Zam camp who survived a kidnapping and gang rape, but said she wanted to go public and tell the world about what is happening to women and girls in Darfur.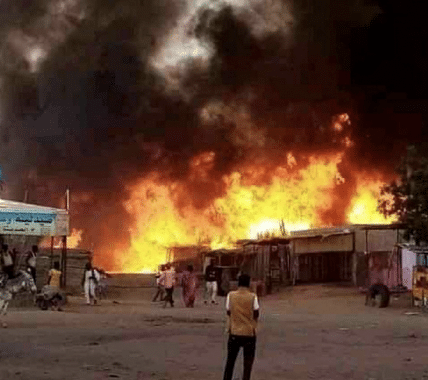 Save Darfur
I fear that North Darfur could be subject to worsening attacks in the days and weeks ahead. We hear rumours all the time.
The international community must deploy critically needed resources to protect civilians; prioritise efforts to achieve a durable negotiated settlement to the conflict; press the warring parties to adhere to the principles of international humanitarian law; and ensure the delivery of humanitarian assistance.
The world once mobilised in an attempt to "Save Darfur", launching the largest global social movement since the end of South African apartheid. An awe-inspiring coalition of citizens, celebrities, artists, faith leaders, and civic organisations came together across continents and demanded action on behalf of Darfur. Let us build this movement again. Let us join together in a call to protect the people of Darfur and demand an end to this cruel conflict.
In our culture, we often use songs to mobilise people around issues of social justice. An Arabic-language song I often sing is called Our Hands Boy, Our Hands for Our Country. The message of the song is simple: It is our hands that will save our country and lead us to a promising future.
We can do the job ourselves, the song says. All we ask is for your help at this moment of need. ■

Sara Mohammed Sulaiman, a native of El-Fasher, North Darfur, is a National Protection Officer and gender-based violence focal point for Nonviolent Peaceforce, an international NGO.
You can protect civilians who are living in or fleeing violent conflict. Your contribution will transform the world's response to conflict.