Life After Chaos
Butch Awal has lost a lot to the conflict in Mindanao, Philippines. When he lost his arm in the violence, he saw the incident as a turning point in his life. Now 40, Butch advocates for peace and justice in his community—and envisions a future inclusive for all, particularly people with disabilities.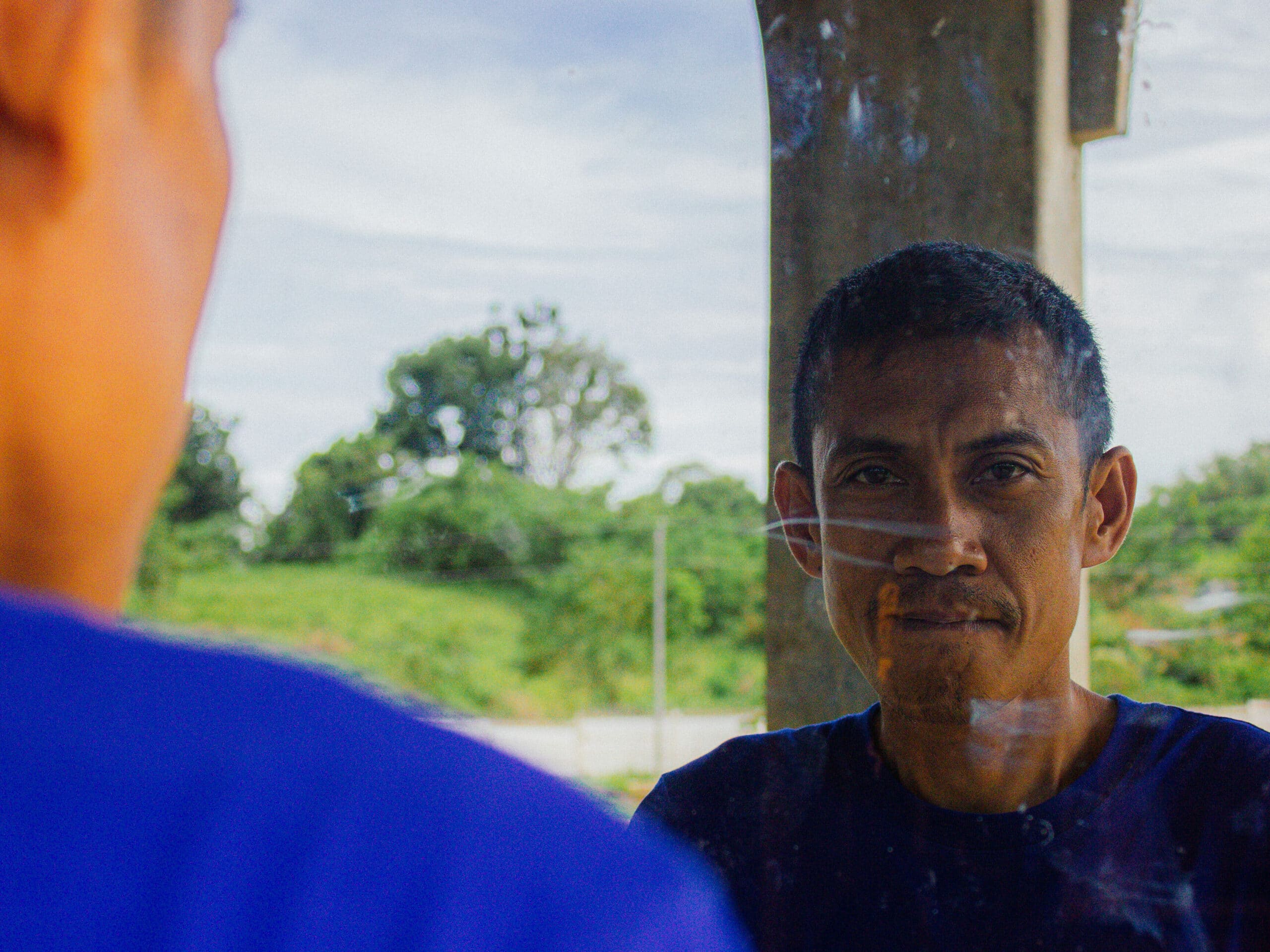 Butch Awal has known the reality of violence his whole life. He grew up in Al Barka, Basilan, a smaller island in Mindanao. Across his community, he would see children playing with toy guns and pretending to shoot each other. When they got a bit older, youth would commonly join armed groups and participate in the decades-long violent conflict.
Because he had always wanted to be a leader serving his community, Butch himself joined. He eventually served as a unit commander of the 114th Base Command of the MILF.
But in 2017, during martial law in Mindanao, an M79 grenade exploded close to Butch's home and cost him his left arm.
At first, Butch struggled while learning to live without an arm and adjusting to a new identity as a person with disabilities. But Butch doesn't have regrets—since the accident, he now has a strong desire to advocate for peace and nonviolence in his community, including for fellow people with disabilities.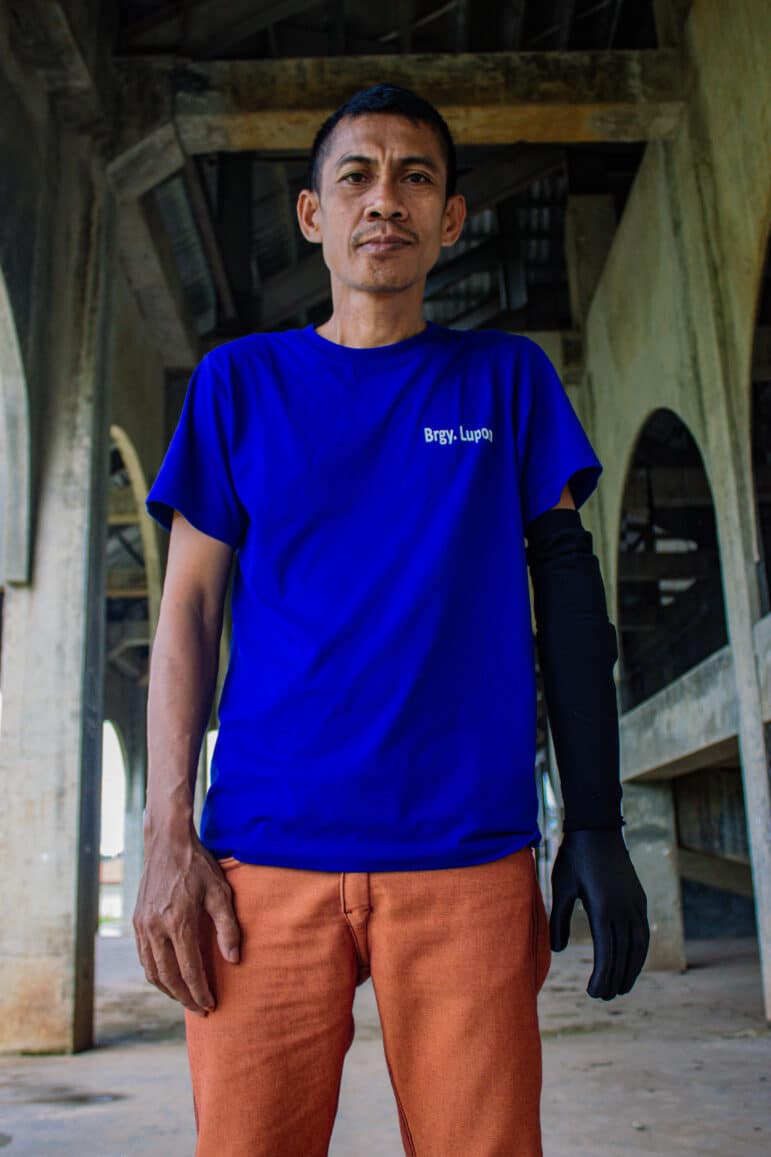 A Community Leader for Peace
Butch is a well-respected community member. Even the local village chief (barangay captain) recognizes Butch's enthusiasm for seizing every opportunity to improve and serve his community. His communal role, as well as his inquisitive nature and eagerness to apply his new skills, are some of the many reasons that Butch became connected to NP through our local seminars and trainings on nonviolence and peacebuiding.
When asked why he continues advocating for peace, he responded,
"For the betterment of the future of the next generation."

"Para po maayos ang kinabukasan ng next henerasyon."
Now as a member of his local peace committee, Butch helps people resolve their disputes without violence and practices de-escalation techniques he learned through NP. And, after becoming an Imam in his community, he resolves domestic feuds which could potentially lead to larger-scale problems and bring about widespread violence.
Transitioning to Peace
His calling to toil for the sake of peace continues on. He's eagerly observing the ongoing peace process between the Philippine government and the MILF.
Around election season, the Bangsamoro Autonomous Region in Muslim Mindanao (BARMM) often experiences an uptick in violence. Gun violence, intimidation, and even murders are frequent as politicians vie for power while seeking to balance local interests.
The COVID-19 pandemic and violence from armed non-state actors have also brought some challenging and unexpected delays to the peace process, but Butch remains hopeful of the outcome.
"You're not allowed to shoot women, children, or clergy, but we still aren't safe. That is the law, but when it comes to the actual situation, if you're there when it [violence] is happening, naturally, bullets don't get to choose who to hit."

"Bawal barilin ang bata, babae, imam, pero hindi pa rin kami safe…. Yun ang batas, bawal, pero pag dating na, siyempre yung bala, hindi yan pipiliin kung nandiyan ka."
To Love Those Who are on Earth
Butch continues to believe that there is hope for peace, and recognizes that the transition and development will indeed take time to root into the community. He knows that the benefits of peace are clear: with greater space for peace, communities gradually become more developed, both in ways that can be seen and in ways that can't be seen. Butch has witnessed this firsthand and recognizes that the community feels much safer now than it was before NP started training the community.
As he begins to see his vision for a peaceful community coming to light, he still seeks to support his fellow people with disabilities who struggle to get by. Ideally, he'd like to be able to help them secure prosthetics and connect them to resources that could provide disabled people with sustainable sources of income.
"We say in Islam, love those who are on Earth, and you will be loved by those in Heaven. It can be difficult, and sometimes there are people who might want to harm you, but you still want to love them because they are humans."

"Sabi nga ng Islam, mahalin mo yung nasa lupa, mahal ka ng nasa langit.May mga tao na gusto pang siraan ka, pero mamahalin pa rin mo siya kasi isa siyang tao."
Butch's experience, together with the knowledge that NP shared with him and his community, has enabled him to become a champion and advocate for peace in his community.
His favorite training was on Early Warning Early Response. In this session, he learned to spot and de-escalate brewing conflicts in the community before they potentially become more violent situations—especially during tense election seasons when he leads his community to become vigilant. Butch now has a lot of ideas for practical steps forward after this training, and always thinks of how he can improve his community for disabled people: he shares his desire for his community to report bomb threats earlier, making local elections safer and more inclusive for every single individual.
Butch hopes to gradually see his community develop and achieve a better quality of life, and he wants to make that possible together with NP.
***
Butch is one of the training participants of the ATTAIN Project funded by the European Union and supporters like you. ATTAIN (Accompanying the Transition, Transformation of Conflict, and Advocacy on Social Cohesion in the normalization of Bangsamoro) is being implemented in BARMM (Regions 9, 10, and 12) to complement the civilian protection component of confidence-building and security measures under the normalization and opportunity to broaden the practice of unarmed strategies in conflict transformation and social cohesion to a wider geographical scope in Mindanao.
You can protect civilians who are living in or fleeing violent conflict. Your contribution will transform the world's response to conflict.