Experiments with Heart- and Mindfulness in Unarmed Civilian Protection
Reflections from Huibert Oldenhuis
Current: NP Global Head of Programming | Former: NP Head of Mission (Myanmar), NP International Protection Officer (South Sudan)
I realized that the activists really wanted peace; they were dedicating their lives to it. But they had no idea what peace was, only their own theoretical concepts, and they didn't have any tools to help them learn. They did not know how to breathe. No one had ever invited them to look at their own suffering, and therefore their peace activism became an extension of their suffering.

Thomas, Claude Anshin. At Hell's Gate (p. 81)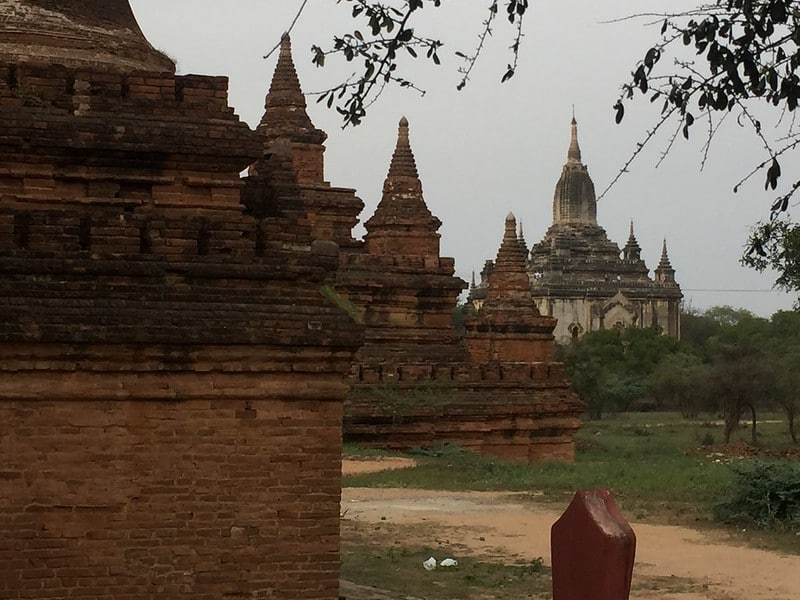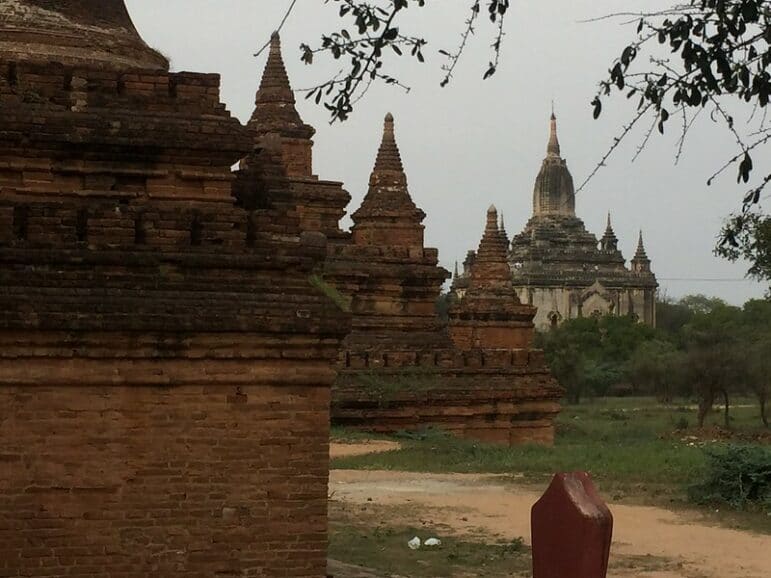 In 2003 I trained a group of volunteers who had just joined Peace Brigades International in Indonesia to carry out protective accompaniment. I remember walking home after a session on nonviolent communication, when a thought flashed through my mind: Are you applying this in your own life? Here I was, a white man, raised in the safest community on the planet, 'lecturing' about nonviolence in a country that my ancestors had colonised for centuries. Why did I think I could help people deal with their anger and fears, if I had never really confronted my own? I realised that the only way for me to be a peacebuilder out there was to do my own peacebuilding work in here. So, I started meditating.
Meditation opened up a whole new universe for me that has profoundly enriched my personal and professional life. It has become an integral part of my practice of Unarmed Civilian Protection (UCP). I had learned that protective presence stands at the core of UCP, but through meditation I became aware that there was a deeper dimension of presence. Yes, I am physically present, sitting next to a human rights defender, listening to her story of persecution, but my 'monkey mind' is jumping all over the place, looking for kick-ass ways to keep her safe. I am not here now, in the present moment, the only reality there is. Every second that my mind is elsewhere, I sever my connection with her, and myself.
As I opened up to the mental dimension of protective presence, I became aware that there was a deeper dimension to physical presence as well. Through the practice of yoga asanas, I learned to stand more evenly on my two feet and be more consciously embodied. As I became more aware of the interplay between my body and mind, I started to play around with it, first in busy airports and on turbulent flights, then in UCP activities. I see the police gathering in front of the building where we have come to meet with civilian ceasefire monitors. My mind instantly conjures an image of myself in jail – the worst kind. I feel my muscles stiffen. I shift my awareness away from my mind towards my body, moving my attention to the lower part of my body and placing my feet firmly on the ground. I feel the rush of fear flow through my belly. In the space that opens up, I become aware of the monitors in the room, each one of them at greater risk than myself. I step forward to greet the police.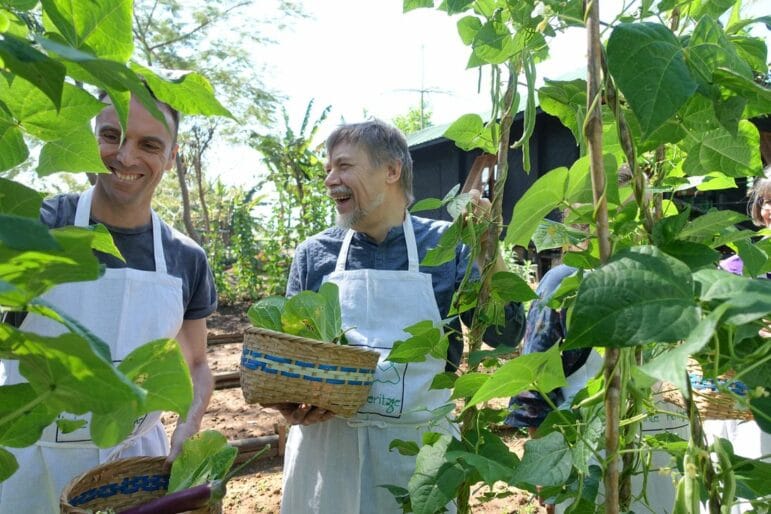 As mindfulness meditation is becoming more popular, the cultivation of inner peace and serenity tends to be primary. What is often ignored is the rich array of contemplative practices designed to open the heart. Combining mindfulness with heartfullness has given both my spiritual and UCP practice a boost. Following Tibetan Buddhist practices, I began to exercise my 'generosity muscle', first by giving away small possessions, later my body by allowing mosquitos in malaria-free places to have their evening meal on my arm – wondering at the slight pinch of the actual bite and the swift departure of the mosquito after it has its fill. I think of all the energy I wasted by aggressively flapping my arms or cleaning the bloodstains from my white bedroom walls. The magic of nonviolence reveals itself in the strangest places.
Every beginning meditator discovers that their mind is a mess. After years of practice my mind is still a mess, but I see transformation taking place as well, ever so slowly. The late Zen teacher Thich Nhat Hanh likened the mind to a piece of land with seeds of hate, fear and love. The seeds that are watered frequently will grow strong. The UCP actor has an opportunity every day to sow seeds of kindness and trust in places where the seeds of hatred and mistrust have been watered abundantly. Most of the time we won't be there to see them sprout. Plants don't grow into trees overnight nor do they blossom continuously. They go through cycles of winter, bareness and withdrawal in order to grow. And as I see myself falling back into old patterns of fear or going through periods of misery and confusion, despite all the rich fertilizer that I have received, I develop more empathy to the struggle of conflict-affected communities in keeping the shoot of nonviolence alive in a forest of thorns.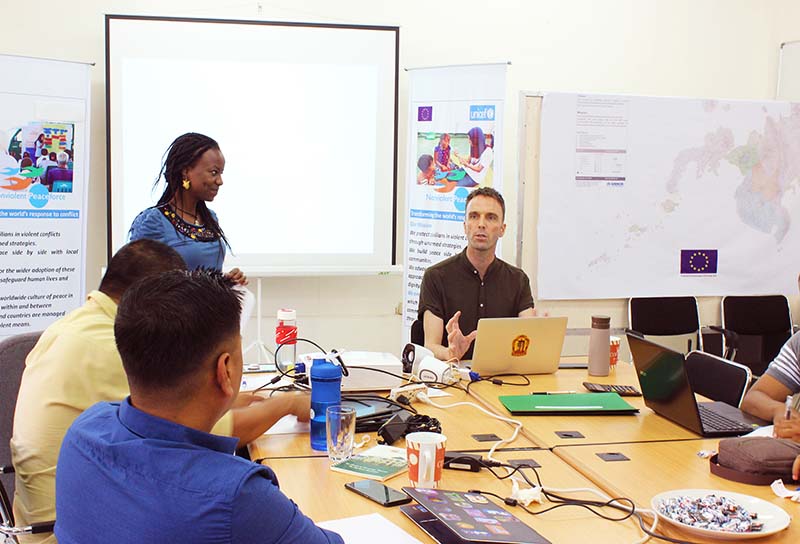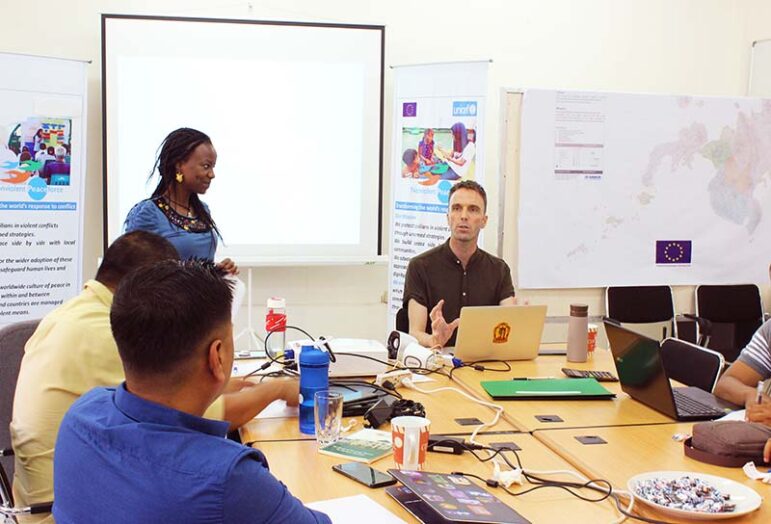 I am on the phone with a man from Myanmar. He says he wants to know what NP does in Rakhine State, but he doesn't let me talk. He is angry at foreigners standing up for the Rohingya people and starts shouting at me. I watch my mind jumping between the urge to defend myself and hanging up. I shift the focus away from my own emotions to his' and ask him why he is so angry. He says his uncle has been killed by Rohingya men. He is angry. He is in pain. He tells me to get the hell out of Myanmar. An hour has passed, when I snap for a second, frustrated about the avalanche of fake news about the Rohingya that he pours out on me. It instantly kills all the progress I have made and triggers another thunder sermon. All I can do is to be here now and acknowledge his pain. A week later he texts me: "Sorry for shouting at you". I am reminded that there is a place for me here after all, even if that often means doing nothing, or very little.
May I be loving, open, and aware in this moment. If I cannot be loving, open, and aware in this moment, may I be kind. If I cannot be kind, may I be nonjudgmental. If I cannot be nonjudgmental, may I not cause harm. If I cannot not cause harm, may I cause the least harm possible.

Quoted by Larry Yang in 'True Peace Work'
Further reading
Below is a selection of books on the intersections between peace work and spirituality:
Adam Bucko and Matthew Fox, Occupy Spirituality. A Radical Vision for a New Generation
Andrew Harvey, The Hope. A Guide to Sacred Activism
Claude Anshin Thomas, At Hell's Gate. A Soldier's Journey from War to Peace
Kazu Haga, Healing Resistance. A Radically Different Response to Harm
Michael N. Nagler. The Third Harmony. Nonviolence and the New Story of Human Nature
Terry Patten, A New Republic of the Heart: An Ethos for Revolutionaries--A Guide to Inner Work for Holistic Change.
True Peace Work. Essential Writings on Engaged Buddhism
You can protect civilians who are living in or fleeing violent conflict. Your contribution will transform the world's response to conflict.